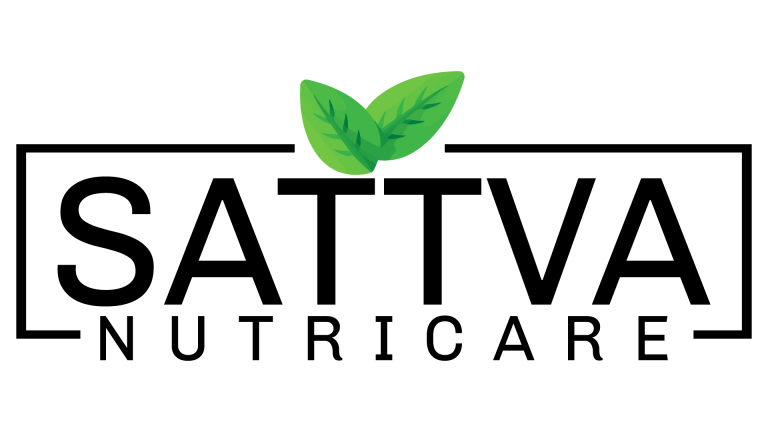 Sattva refers to balance, goodness and purity. It doesn't restrict only to the physical well being of an individual, but emotional and social too. At Sattva Nutircare, we help develop healthy lifestyle by practicing natural and balanced way of eating.
An experienced Dietitian and Nutritionist with a demonstrated history of working in the health care industry, Himani has worked with clients from all walks of life, from businessmen to office-goers to homemakers to students to athletes.Her clientele base includes from WEIGHT LOSS/GAIN and WEIGHT MAINTENANCE to patients suffering from clinical conditions like DIABETES, HEART DISORDERS, RENAL DISORDERS and like. She has an extensive experience in working with patients on Nasogastic Tube Feeding (RT Feeds), Percutaneous Endoscopic Gastrostomy / Jejunostomy Tube Feeding (PEG/J) and Partial or Total Parenteral Nutrition.A graduate from SNDT Women's University, Mumbai (India) and a merit holder, she holds a Master's Degree (Foods and Nutrition) from Panjab University, Chandigarh. 
Is International Diabetes Federation (IDF) certified Diabetes Educator, a certified Pediatric Nutritionist (IGNOU, India) and completed Yoga Pravesh Programme conducted by Yoga Vidya Gurukul, Nasik.   
She is a life member of Indian Dietetic Association (IDA), Nutrition Society of India (NSI), Research Society for the Study of Diabetes in India (RSSDI), Indian Association for Parenteral and Enteral Nutrition (IAPEN). Was a professional member of American Society of Parenteral Enteral Nutrition (ASPEN).
Himani is a complete health advisor where she first makes sure that she understands the issue properly and then she starts the treatment. She has provided a very well balanced diet. Most importantly she is always approachable and responsive, which is of great help. Overall a great experience.
Himani is a kind and professional lady who will give you plenty of food options to help you lose weight and she won't let you starve! She prefers slow and steady weight loss so it doesn't bounce back. She does sessions on skype and may suggest some alternate food options available in your country if you are not in India. I have already recommended her to few of my friends and family members. If you think you are not able to lose your weight ever, you have reached to the right place! It's time to shed some extra pounds now!
Diet is not a one day or a month plan, it's a life time commitment for healthy life. That is what I learned from Himani ma'am. Before taking a diet plan from her I had participated at Hyderabad 10 k run. That is when I realised how important diet is when you want to improve in terms of endurance, training & energy level. I feel comfortable talking to her. After following her diet chart for couple of months I could complete Satara half marathon one of the toughest & Lokmat Nashik half marathon with ease. Himani ma'am is very honest with her advice and always give a positive feedback.
I was been introduced to Himani by a friend who was one of her satisfied patients. 2 years after delivering my child it was first time I was following some diet for weight loss. I was skeptical whether I will get any results. I had never followed any dietitian before Himani and so I wasn't very sure whether I will get any good results. But within no time I started experiencing positive changes in myself and just in months time I could loose 4/5 kgs. At the end of 1 and half months I could loose 7/8 kgs and started fitting into my old cloths due to good inch loss around my belly and hip area. Actually most appealing thing about Himani was her easy accessibility. I old ask her my doubts, (sometimes really silly) at any point of time. And I could reach her any time of day. Rather than a dietitian, she is more of a friend and that's the reason my weight loss journey with her was really enjoyable. Thanks Himani for everything and hope together we can achieve the target very soon. Lots of love
When I was first to meet Himani Madam, I had high blood sugar. I was tensed and nervous. As I was already following a diet and sugar consumption was less. She patiently assured me not to worry and asked me to give her one month and follow the diet she would give me. She gave me a scheduled diet and after a month to my surprise the levels were in normal range. I had lost weight too. She is a good counselor and knows ways to reform you for good. Best to best experience.
It was a lovely experience with her during my pre and post operation while I had undergone Bariatric Surgery at Nashik. She is very simple and professional and good in personality . I wish her all the best in her life.
From being under weight to physically fit, Doctor has helped me through out with her diet plans. She not only prescribes diet according to your convenience but also helps you out with recipes to follow the same! She's amazing!
Connect With Me On F

acebook
Error validating access token: The user has not authorized application 405460652816219.