Diet forms the basic need during the different phases of life. With the increasing age, the requirement for the calories, proteins, carbohydrates, vitamins and minerals also changes. In addition, the psychological, social and economical changes that occur during the life span also frame one's dietary intake and food choices.
Adult Nutrition – The period post adolescence, ranging from 18 to 65 years is called as adulthood. During adulthood most of our growth and development is complete and the focus is on maintenance of health and to reduce risk of lifestyle related diseases like heart disease, obesity, diabetes, infertility, acidity and so on. Menopause in women marks a period of varied health concerns and nutrition is of prime importance. Altered hormone levels, thinning of bones, change in body weight, reduced muscle strength, reduction in energy levels reflects this stage of life. · Old Age Nutrition – There's been a steady increase in the average life expectancy over the years. However this has also seen a significant rise in the incidences of age related diseases like Parkinson's, Alzheimer's, Dementia, Cardiovascular diseases, Diabetes, Renal Disorder etc .With an increase in age there's a drop in the metabolic rate. Altered sense of taste, reduced vision, reduced mobility, tooth loss too affects the food intake. The diet should include nutrient dense food choices that would be easy to prepare, consume and digest. · Pregnancy and Lactation – The mother's nutritional status pre- and during pregnancy is an indicative of the child's health. Babies born to mothers with poor or undernutrition tend to be LBW (Low Birth Weight) infants. Obesity pre-conception or excess weight gain during pregnancy poses risks to the mother's health, like raised blood pressure, raised blood sugar and the child's health too. Lactating Mothers have a raised requirement for energy and other nutrients. A Calorie dense diet rich in Proteins, calcium, iron and other trace minerals and vitamins is needed for production of breastmilk and for mother's health. · Infancy and childhood – Maintaining optimum nutrition during infancy and childhood is of utmost importance for a better health and stronger body and emotional well being for the rest of the life. It is during this phase of life that food choices, likes dislikes are formed. Breast milk forms the primary food for an infant. It is only after 6 months that the child is initiated with top or outside food. Proper nourishment during this period helps provide the child a healthy head start. · Puberty and Adolescence – This is the phase when a child matures into an adult. After infancy this is the second stage in which major growth occurs. The calorie and the protein requirement is at it's lifetime high during this phase. A healthy varied diet is important to sustain through the demands of the student life and develop the child into a healthy adult. Body imaging and social acceptability takes a priority over health and other issues. The food choices are more social driven – for boys to look muscular and girls to look slimmer.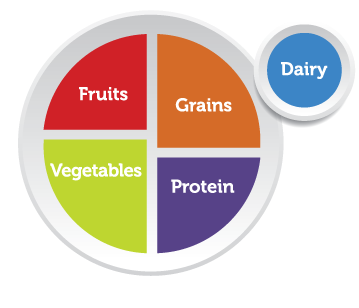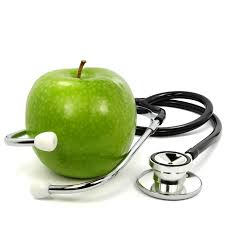 MNT or Medical Nutrition Therapy refers to therapeutic intervention to prevent or treat a health condition or it's symptoms, advised by a professionally qualified dietician or a nutritionist.
Unhealthy eating practices can cause or worsen any medical condition. Medical Nutrition Therapy thus forms an integral part of the traditional medical care of any disease or physical condition. Connect with Sattva Nutricare for personalised, practical and easy to follow diet. We provide diet consultation services for: 1.Lifestyle Management 2· Weight Management (Weight loss / Weight Management) 3· Diabetes (Insulin dependent / Non-Insulin Dependent) / Impaired Blood Sugar 4· Heart Disease / High Blood Cholesterol / High Blood Pressure 5· Renal Disorders / Dialysis / Renal Transplant 6· Gastrointestinal Disturbances / Liver Transplant 7· Oncology (All Types of cancer) 8· Hormonal Disturbances (like PCOD, Thyroid) 9· Arthritis/ Osteoporosis/ Gout (Uric Acid) 10· Liver Disorders and Transplant 11· Pulmonary Disorders (like Asthma, COPD) 12· Pre and Ante Natal care (Before and during Pregnancy) 13· Mother and child care (Post Delivery) 14· Paediatric Nutrition Management 15· Parenteral Nutrition / Enteral Tube Feeding 16· Food Allergies / Food Intolerance
Sports nutrition refers to practice of nutrition with respect to the sports to improve the performance of the player. Irrespective of whether you are a professional athlete (a sprinter, a swimmer, a tennis player, a cricketer or a bodybuilder) or a working up to keep yourself healthy, nutrition plays a vital role in helping you achieve your goals. Proper nutrition and good hydration can help you improve performance, prevent injury and enable faster muscle recovery.
Exercise requires energy. The energy and other nutrient requirements are higher in athletes. The body utilizes energy in the form of ATP (Adenosine Triphospahte). This ATP is available to the body through 3 energy systems, namely, Creatine Phosphate (also called as ATP-PCr), Glycolysis (anaerobic or without oxygen) and Oxidative pathway (aerobic or in presence of oxygen). Each of the three energy systems generates energy of different capacities, the ATP-PCr can generate energy at a rate of roughly 36 kcal/minute, glycolysis at about 16 kcal/minute and oxidative system at 10 kcal/minute. For high intensity but short duration exercises the body relies on the anaerobic energy systems (ATP-PC system / glycolysis system), whereas for low intensity and longer time exercises reliance is on the aerobic or the oxidative energy systems. Also no one system of Energy works independently of the other. For each and every type of exercise, all the three systems are involved, however either one or two of the three systems is predominant At Sattva Nutricare we offer to support your health and help you achieve your sports goals through comprehensive nutrition plans, based on scientific knowledge. The nutrition counselling involves working out your food intake during the training period, events and off season.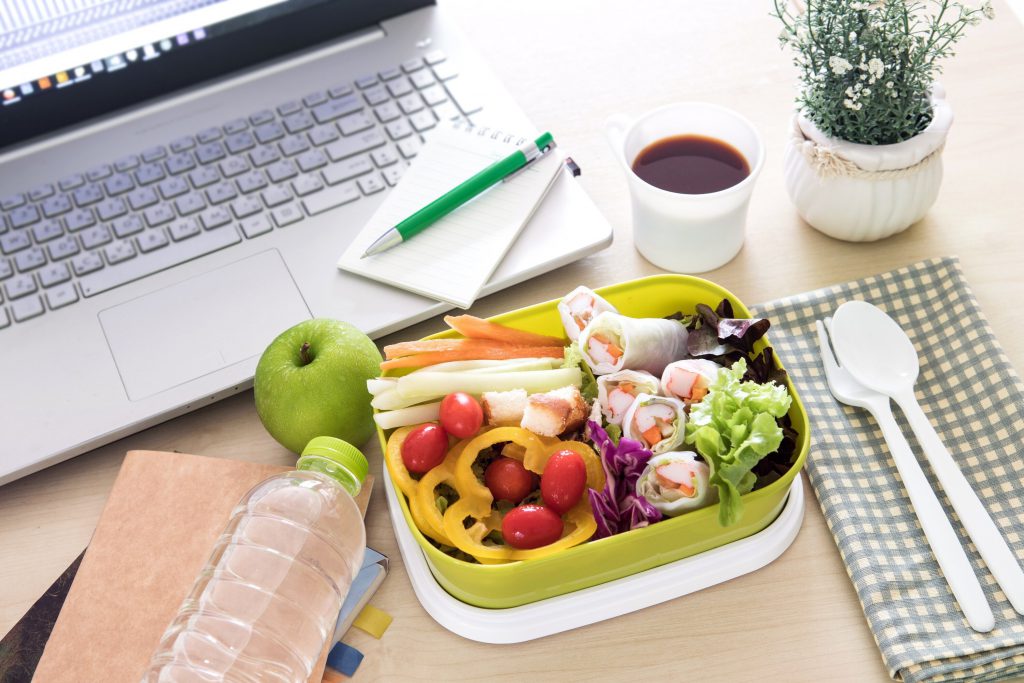 Rushy busy mornings, quick bites in between the appointments, food filled meetings, no time for lunch and dinner, mark the weekdays workdays … but sometimes stretch over to the weekends too
Do you have a job that involves a lot of travelling? Or you are someone who loves to travel and is on the "GO" always? The work trip could be a combination of last minute working on business presentations, long travel hours, sleep deprived nights, jet lag, late night business dinners etc. In the same way, 
travelling for leisure too can become tiresome for the stomach with non-availability of hygienic food and water. Eating healthy while traveling can be a struggle for a "on the diet" traveler. But not anymore. A little planning before travelling can help in a long way in eating healthy while traveling. Whether you're traveling for work or for vacation, we at Sattva Nutricare can help you to continue to eat healthy with simple and effective personalized diet plans.